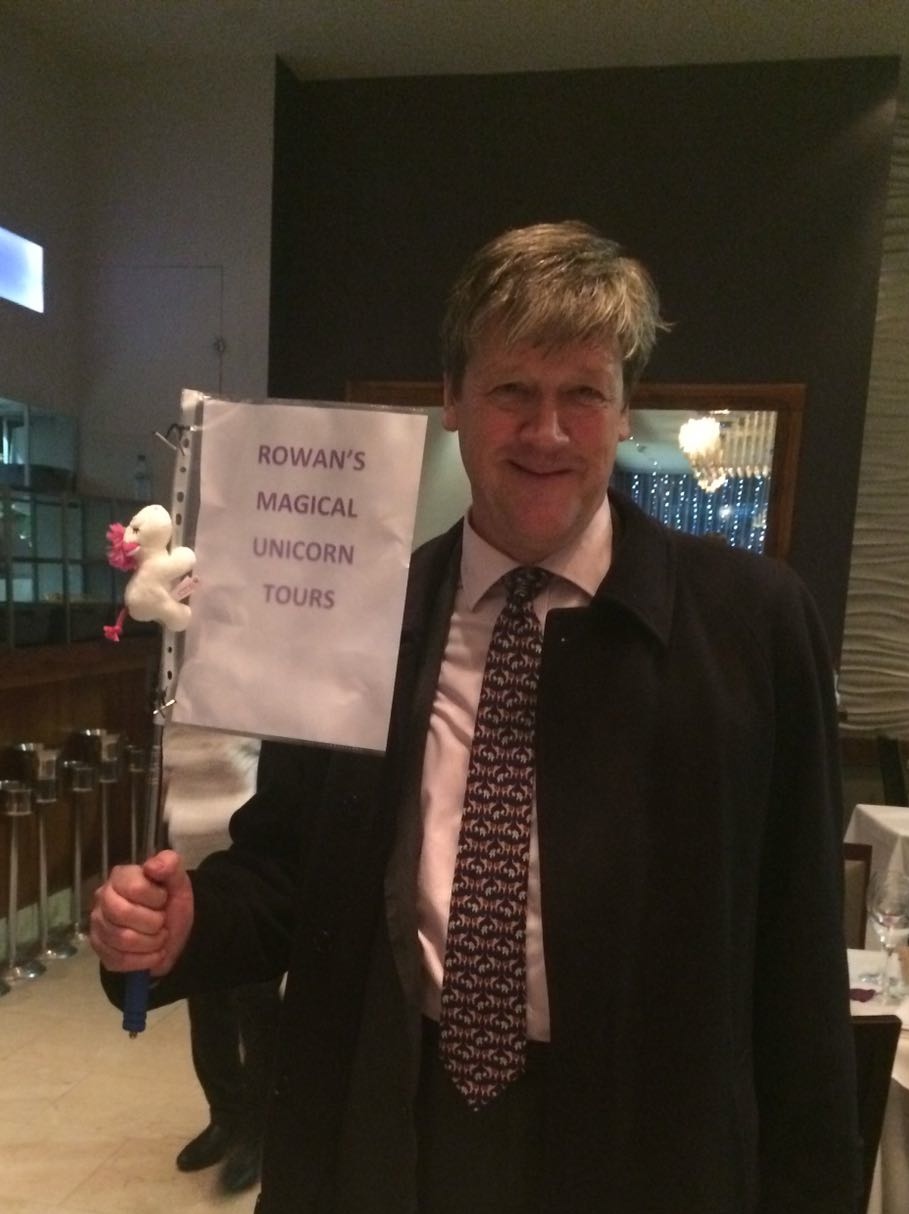 Who Am I?
I have always loved art, architecture, history and, of course, living in London, and I want to show the London that I love to those who share my passions.
Guiding is my second career.  After reading History at Oxford, I qualified as a solicitor (attorney) and spent 37 years at a leading City law firm, specialising in patent litigation.  I loved using my expertise to help clients solve their problems, and I now use a different expertise to help clients understand and appreciate the wonderful things  that London has to offer.
On graduation as a qualified Blue Badge Guide, I was fortunate enough to be awarded the prize for the best written exams.  The Chief Examiner, who announced the awards, also praised my clear structured presentations in the practical exams.
The photo on the left shows how my office Secret Santa thought I should brand myself!  The photos below show me in action.